Many people think, that traveling alone is lonesome. But as I'm doing Couchsurfing, I always meet new people and never feel alone. The only challenge is traveling from A to B. After I looked a long time for someone who travels at the same direction as me (California), Maxime wrote me that he found a RV and wants to travel from New York to San Francisco. Of course, I joined him!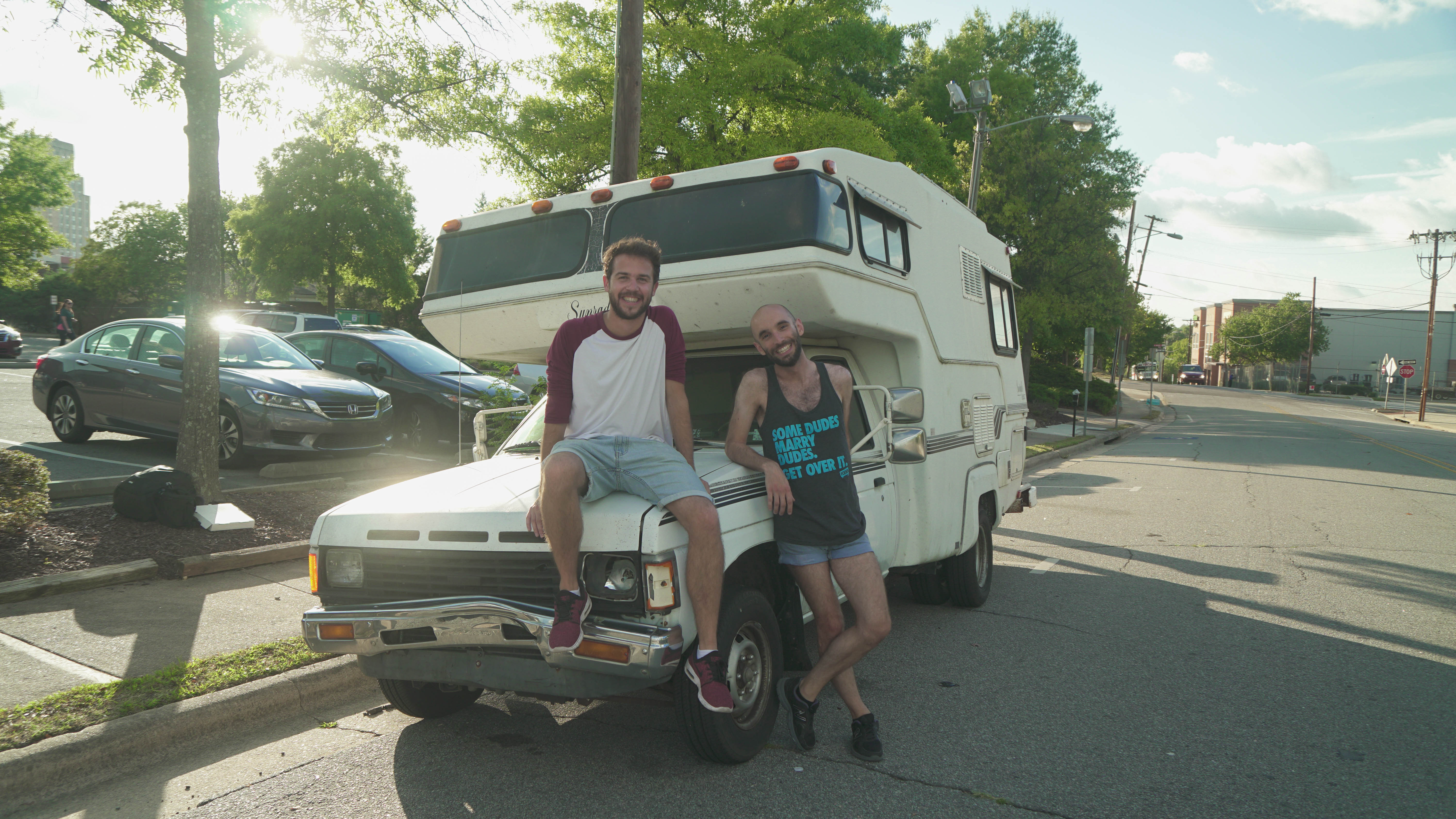 Maxime, a French guy, who is currently working in New York, could have three weeks off – thanks to his French work contract. His American working collogues would envy him, because they only have 10 days of vacation per year. Maxime had to be back to New York at a certain date and had a tight time schedule. That's why I decided to follow him only to New Orleans.
Maxime found the RV thanks to Couchsurfing. Scott from San Francisco bought the RV in New Jersey and needed a driver who would bring it to California. Max was his man! When I saw the RV for the first time, I immediately noticed the broken bumper bar and the broken front light. At the first crossroad, Maxime had a little accident, because he underestimated the braking distance of the camper. But the first hours of driving proved that Maxime is a good driver.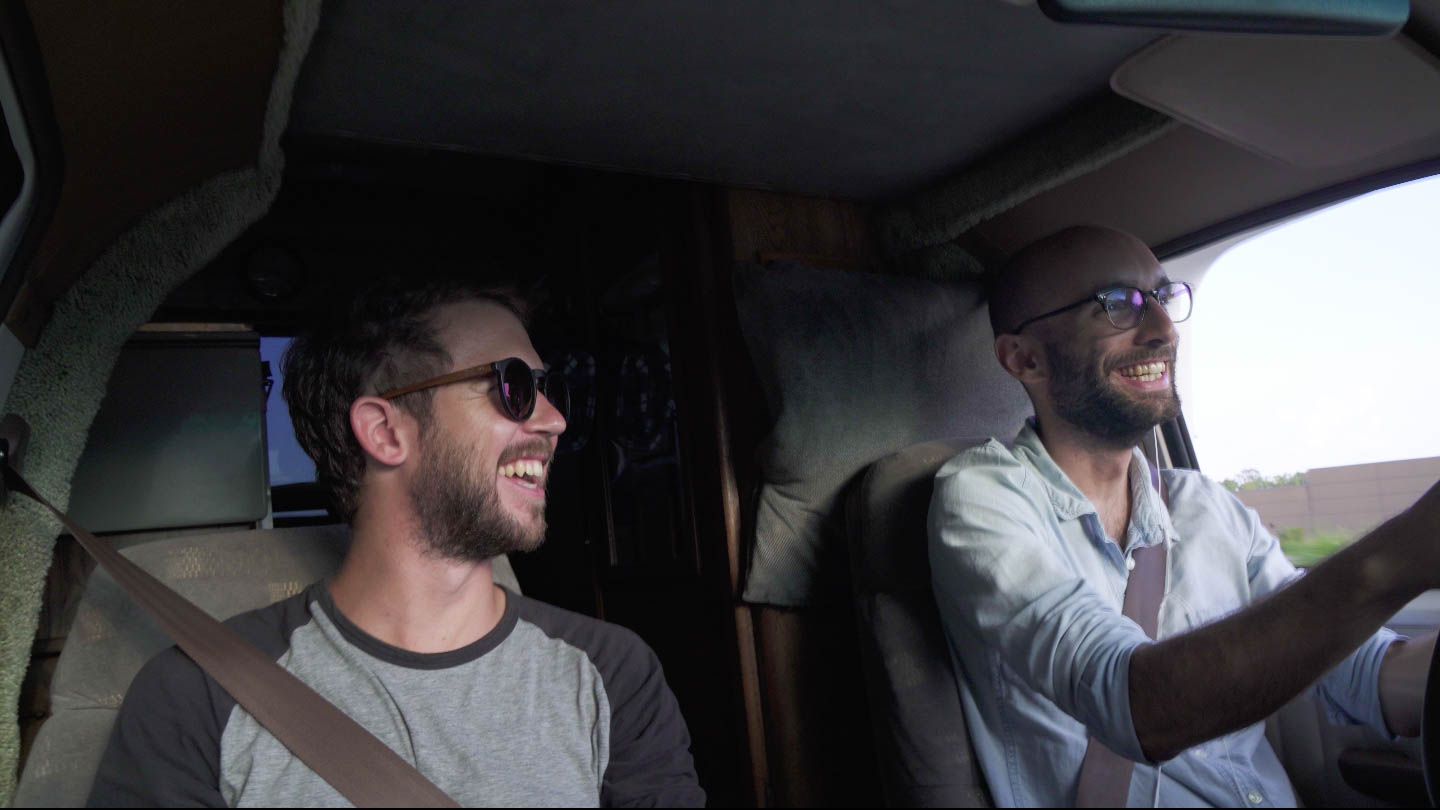 In the RV the air was stuffy, we had no air condition and our legs started to itch. So, we decided to do Couchsurfing instead of spending the night in the van. In Montgomery, Alabama, we found Tims "historical house". The furniture was like in a museum, there was even a cuckoo clock from Austria! Unfortunately, we could only stay for one night. But it didn't prevent Tim from giving us a private tour through the city. Later at that night, we were on the cemetery in front of the tomb of a country singer… with a bottle of whiskey in our hand. For Tim, it's kind of a tradition to toast his favorite singer with his Couchsurfers.
After one week and 2.200 kilometers we reached the point where Maxime and I had to go our separate ways: New Orleans. As the city is characterised by French influences, it doesn't seem like a typical American city. So far, it was my favorite city in the United States.